Distributors
Jeep Customizing. New and used Jeep parts, service and restoration.
Harleysville, Pennsylvania
Shop CSE Offroad for Jeep parts and Jeep accessories at affordable prices. Order $100 and receive FREE shipping on your order. Excellent customer service.
CSE OFFROAD PO Box 32 Holmes, NY 12531 1(800) 735-8599
Kailua Kona, Hawaii 1.508.725.3520
Jeep parts, service, restoration, and customization
East Greenville, Pennsylvania
Ratchets Offroad can make it happen..........
28 Bridge Street Pelham, NH. 03076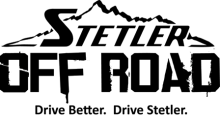 1405 Roosevelt Ave. York, PA. 17404 1.717.751.0180
LIFT KITS AND ACCESSORIES DONE RIGHT.
WE HAVE OVER 30 YEARS OF EXPERIENCE DOING JEEP WRANGLER BUILDS AND WE'RE A CERTIFIED TERAFLEX, POISON SPIDER AND RUGGED RIDGE PRODUCTS DEALER. SO FROM MODEST TWEAKS TO THE CRAZIEST MODS YOU CAN COME UP WITH, WE HAVE YOU COVERED.
10S187 SCHOGER DRIVE UNIT #59 NAPERVILLE, IL. 60564
Quality product lines, exceptional customer service, and professional installation.
Custom Jeeps & 4x4 Trucks
Henrico, VA Toll Free: 1-804-318-5001
Toll-Free: 877-474-4821
With over 50 stores nationwide to choose from.
Aftermarket Jeep Parts at XtremeTerrain.com. We carry all Jeep Wrangler parts & accessories at the best prices online, with Free Shipping!
7 Lee Blvd. Malvern, PA 19355 1 (800) 988-4605
"Your leader in aftermarket Jeep parts and accessories"
44488 State Route 14 Columbiana, OH. 44408 1.800.333.5535
1971 West Lumsden Road Suite #222 Brandon, FL. 33511

Your source for all of your automotive and off-road needs.
Stewartsville, New Jersey
2345 Rt. 9 Toms River, New Jersey (732) 370-7808
Jeep Parts, Jeep Accessories & Jeep Soft Tops From The Jeep Parts Experts
West Chester, Pennsylvania